CAMILA ALVEZ: Just Keep Living
Camila Alves is a Brazilian beauty and mother to actor Matthew McConaughey's two children. At 19, Camila moved to New York to pursue a modeling career, which she has been doing ever since. She is also the designer of her own handcrafted leather handbag line MUXO.
By: Camila Alvez
---
When CELEBRITY SOCIETY approached me to write a column for this issue, I was really grateful to be given the opportunity to share and hopefully inspire others to make a difference in something they believe in. In Brazil, part of our routine was to do some form of charity work, and when I moved to the U.S. at the age of fifteen, I always wanted to incorporate charity work into my life here.
I have been fortunate enough to achieve my goal of designing my own line of handbags, MUXO, with my mother, but it was never a straight line toward success. I understand how important it is for teenage kids to have the positive influence of role models in their lives. The gratitude I have toward my blessings is what inspired me to become involved with the charity that I am so passionate about today.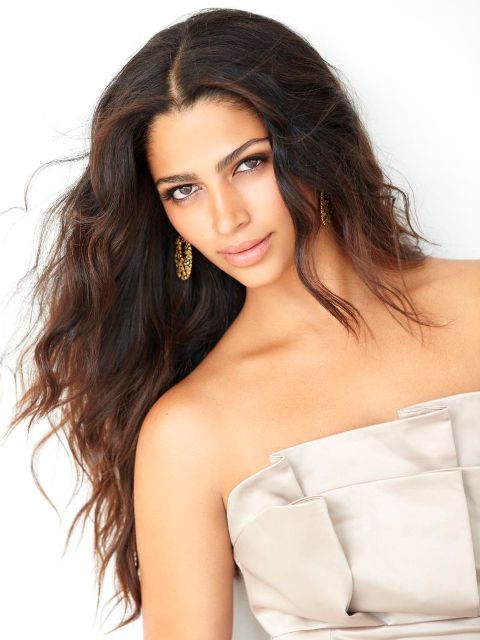 My partner Matthew McConaughey and I started the just keep livin' Foundation, a non-profit organization, with the idea that each child will benefit given the opportunity for a healthy lifestyle. The foundation, whose mission is to help teenage kids lead active lives and make healthy choices to become great men and women, focuses on active living and healthy choices because physical activity helps to create a positive mindset and a balanced life of mind, body and spirit. The j.k. livin' foundation has partnered with Communities in Schools (CIS), the Nation's largest non-profit, dropout prevention organization, to implement fitness and wellness programs in large inner-city high schools across America. Students are encouraged to improve their mental and physical health through exercise, teamwork, gratitude and positive life choices. It is our hope that through the programs the foundation offers, children will gain hope for the future, as well as the confidence, self-reliance and skills necessary to succeed in life. We encourage children not only to make positive and healthy changes in their lives, but also in the world around them as well.
The name of the foundation is derived from a line in one of Matthew's movies. In the phrase "j.k. livin'" the "j" stands for just and the "k" stands for keep. At the time Matthew was filming this movie, he was struggling with the passing of his father and the phrase "just keep livin'" deeply impacted his view on life. Matthew has translated the meaning of this phrase into his mentality for life and the foundation as well. His hope is that the children involved with our foundation will adopt this same mentality when faced with challenges throughout their lives.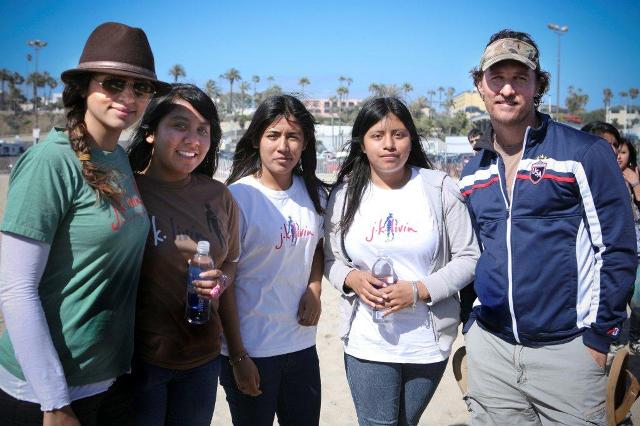 We launched the program in 2008, in Los Angeles, and our involvement with the foundation has been extremely hands-on ever since. We have expanded our programs into three schools in LA and one in Austin, TX. We personally create an afterschool workout curriculum for students as well as visit schools in our community and promote the foundation throughout the Nation. Since its beginning, the j.k. livin' Foundation has helped many students improve their attendance rates and academic achievements, and it's given them the tools they need for a healthy future.
I am so proud of the work we have done for the foundation, as well as what the foundation has done for the kids involved. I think it is so important to be involved in philanthropy, especially that which benefits kids. As a mom I know how important educating our children is and how much they are impacted by their school environment. I am so proud of what j.k. livin' has been able to accomplish so far, and everything we are building toward—not only for my children's future, but also for the future of every child.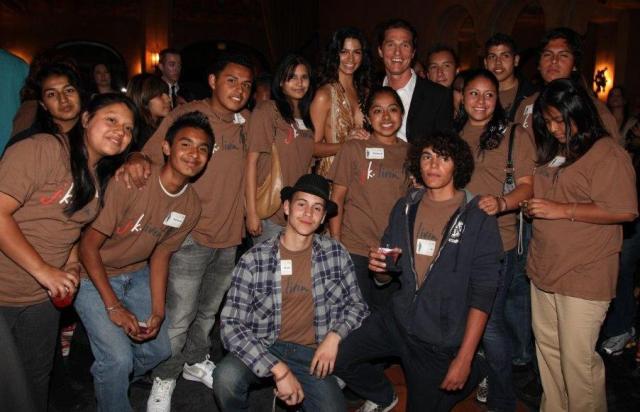 For more information, please visit: http://jklivinfoundation.org/