ABOUT PETER BUFFETT
Peter Buffett, son of billionaire investor Warren Buffett, is an Emmy Award-winning composer, musician, author and philanthropist. His work with numerous non-profit organizations, including the NoVo Foundation, of which he is the co-chair, has helped him become a well-known activist for social concerns. Previous human rights-driven music collaborations by Buffett include "Blood Into Gold," featuring Grammy-nominated recording artist Akon and "A Song for Everyone" featuring Angelique Kidjo. Buffett is currently performing his "Life is What You Make It: A Concert & Conversation with Peter Buffett" series around the country to support his NY Times Best Selling book, Life Is What You Make It (Random House/Harmony Books). Buffett has launched his own social network community, www.peterbuffett.com/ning, to release new material to his exclusive network of fans on a monthly basis. More information is available at www.peterbuffett.com.
---
You're Warren Buffett's son? But you seem so normal!
Over the course of my life, I have heard many versions of this comment, and I have always taken it as a compliment – a compliment not only to me, but also to my family. Why? Because what we mean by "normal" really comes down to this: that a person can function effectively and find acceptance among other human beings. To put it another way, it means that a person has been given the best possible chance to make the most of his or her own life. This ability, in turn, can come only from an embrace of the social and emotional values that connect us all. And those values are learned – maybe it would be more accurate to say absorbed – at home.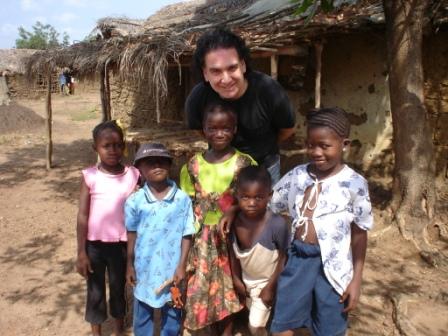 By the luck of the draw, I was born into what my dad called "winning the Ovarian Lottery." Most people probably think that having billionaire investor Warren Buffett as a father would make life far from average. But as I learned from my parents early on, even if you are fortunate enough to come from a wealthy and distinguished family, you've still got your own life to figure out. The most valuable lessons are learned from following your passions, making mistakes and carving your own path to fulfillment. In other words, you become who you are by the decisions you make and the actions you take, no matter what your last name is. And ultimately it is the values – and what we are able to give back – that shape and define us as individuals.
It's this very credo that has inspired me not only in my musical career, but also in my philanthropic endeavors as well. As I've progressed through 30 years in the music industry – commercially and artistically – I've learned that the two are not mutually exclusive. My musical talents can and should be used to affect change in the world as much as the NoVo Foundation, which I co-chair with my wife, Jennifer. For me, to use my experiences and privileges for good, and to inspire others to take action, are some of the most crucial elements for success.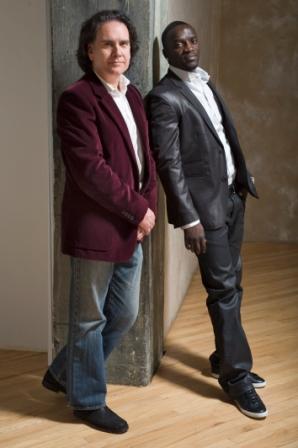 In this way, I'm putting out a new album as a 2GB USB drive, complete with many of my socially and environmentally driven songs; this includes collaborations with Grammy-nominated R&B artist,
Akon
, as well as pieces I've composed as a reaction to the state of the world. The USB is also home to a number of live video performances, a personal photo album and a retrospective of my music career. I hope you enjoy it, and that it inspires you to take up new and creative charitable endeavors.