KYLE RICHARDS: Ride Strong
KYLE RICHARDS is the breakout star of Bravo's new hit TV show, "The Real Housewives of Beverly Hills." This sassy California native was born in Hollywood, California into an acting family. She landed her first role at the age four in Disney's "Escape to Witch Mountain," where she played the younger version of her sister, child actress and fellow Housewife Kim Richards. Her recent acting roles include playing the part of Nurse Dori on the hit television series, "ER" and playing Lisa
By: Kyle Richards
---
When CELEBRITY SOCIETY first approached me to do a column for the magazine, I was flattered and eager to share my philanthropic endeavors with readers. I have always been proud of my community involvement—whether it's volunteering at the Children's Hospital Los Angeles, attending my children's PTA meetings or even helping out my neighbors. I always find that whatever the task, I learn something valuable from each experience. When I was asked to be a part of "The Real Housewives of Beverly Hills," I first discussed the idea with my family and together we decided that not only would this be the adventure of a lifetime, but also a good opportunity to do even more for the causes we support. The show completely surpassed my expectations and not only have I been able to work with so many more charities that I never had the chance to work with before the show, but also I also received inspiring messages from viewers all across the country.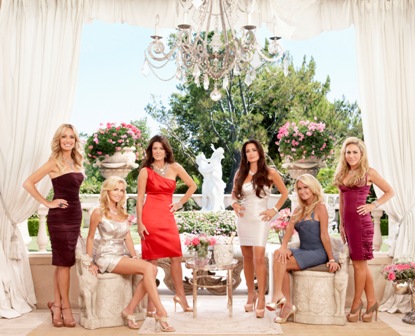 While I was growing up, cancer was something that only happened to other people's families. Friends would talk about distant relatives and grandparents who had succumbed to the disease, but I never thought it could happen to us, to our family. The word itself scared me, but I always remember thinking, "Thank goodness I don't have to worry about that," and wouldn't give it a second thought. Then, in 1998, I lost my father to cancer. Four years after that, I lost my mother to breast cancer. And that would prove to be only the beginning. Since losing my parents, I have lost an uncle and three half-siblings (my father had three children from a previous marriage); all lost their lives to cancer.
Even today, when I go to the doctor for my annual check-ups, I feel like damaged goods, as I sit anxiously in the waiting room, filling out the forms on family medical history. I am almost too afraid to put down how many people in my family that I've lost to cancer. What if the doctor notices a pattern that I haven't even been made aware of? Is there a specific gene my family carries that's causing this nightmarish domino effect? Now that I am a mother, the disease makes me even more concerned. I not only want to make sure I keep my children healthy, but also I need to be healthy to be here for them. This is why I am so passionate in my fight against cancer. I hear too many stories of lives lost too soon, of families whose hearts are broken.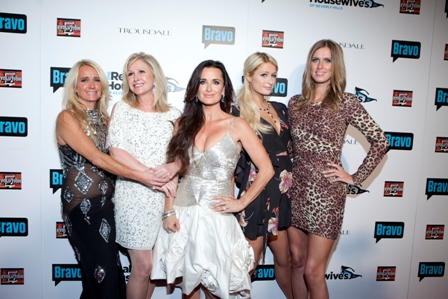 In order to do my part to raise money and awareness for the cause, my husband, Mauricio, and I have been looking for the right cancer charity to devote our time and efforts. We discovered the Echelon Gran Fondo that hosted an annual 69-mile bike ride in Napa, California, which benefits the Livestrong Foundation as well as Napa-area hospitals supporting people with cancer. This sounded like the perfect challenge. My husband felt we could handle it, and I did, too. But during the months of training leading up to the ride, I cannot tell you how many times I said to him, "WHAT WERE WE THINKING?"
But in the end, we were so proud to complete the 69 (often grueling) miles, and we ended up being the second highest fundraisers for the event, which is all thanks to the numerous, thoughtful donations from generous friends and family. Taking on a challenge like the ride in Napa helps me feel like I'm helping to do my part to end the war against cancer by raising money for research and for those suffering with cancer who can't afford treatment.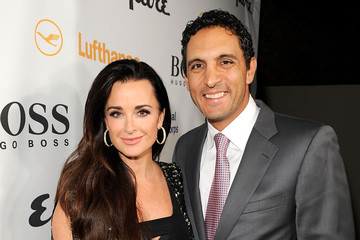 As emotional as this subject is for me, I feel compelled to make an effort to voice my story to let everyone know how hard I will fight to help eradicate cancer. It really does touch the lives of those we know and love, and I am committed to go to battle against cancer until we can find a cure.
---