DALE C. OLSON: Through My Specs
DALE OLSON has had a distinguished career in entertainment journalism and public relations as a key critic and reporter for Variety, Publicity Director for The Mirisch Company motion picture productions company, an executive of Rogers & Cowan and his own company.
By: Dale C. Olson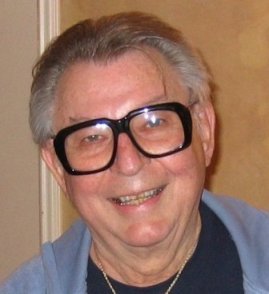 ---
Picking up a few new best sellers at Costco the other day, I overheard another reader and his wife discussing the Kindle as they filled their shopping cart with at least a dozen new books. "I guess we've got the same reading taste," I said to them, pointing to the same volumes that filled my cart, and then saying, "Don't buy a Kindle. Don't you just love the smell of a new book and turning the pages?" And, yes, they replied, starting a conversation about how many bookstores are closing, and, sadly, how many books have gone the way of the internet, buying on demand or direct to Kindle, and we all heaved a sigh.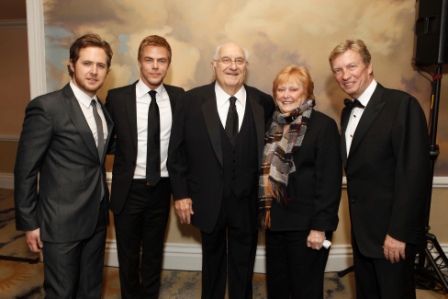 But, suddenly, we compared what we were reading. It turned out both of us were in show business, so we agreed one of the best reads on the market today is a hefty volume by veteran producer Chuck Fries titled The Godfather of the Television Movie. He has been given credit for creating that almost lost television favorite. He's made more television movies than anybody else. He is credited with 275 hours of TV since starting in the business with Ziv, one of the first of the television majors. Remember Lloyd Bridges of Seat Hunt? Or Duncan Renaldo of Cisco Kid? And, more recently, Ray Bradbury's The Martian Chronicles with Rod Hudson and The Queen of Mean (Leona Hemsley) with the great Suzanne Pleshette? I was there, too, and it brought everything back as Chuck gave us an intimate history of television and its better days. Everybody will love this book, just check it out at www.createspace.com/900002738***
Talking about nostalgia, I dropped by the Pantages to see the rousing revival of
"Hair"
and went through another memory jog. I wonder how this got by the censors in its day, but I'm sure glad it did. So was the packed audience of a lot of aging boomers, who sang along and then jumped on stage to dance with the cast. Aren't these difficult days telling us to "Let the Sunshine In"?
And more memories came when I picked up the new Charlotte Chandler biography of my old friend Marlene Dietrich and discovered Charlotte, today's preeminent Hollywood biographer, prologued
"Marlene"(
Simon & Schuster, March, 2011) one of my own Dietrich experiences, a little known trick of the great one's showbiz savvy. Thanks, Charlotte, I'm flattered. I can't wait for the next memoir Charlotte writes because she only writes about people she has known and so personalizes her books, you think you're talking to the subject – and Marlene is certainly a subject anyone would want to talk to. What a treasure both of them are, and what a joy to have this writer who keeps the greats alive for us. All of Charlotte's books should be required reading for anyone entering the world of entertainment, and for all of the audiences who want to know about those icons who have conquered the business and how they did it. Marlene certainly did it. According to Shirley MacLaine, who was lucky enough to have her first Paramount dressing room next to the glamorous diva, often credits Marlena for teaching her all the tricks about the camera. Bravo, Marlene! Bravo Charlotte Chandler!