Among the most celebrated diamonds in the entire world – the Hope Diamond, the Star of the East, the Lesotho, the Taylor-Burton and the Jonker – are stories of history, mystery, and romance and hope that outweigh their combined weight in carats. Once the property of kings and queens, movie stars and maharajas, these storied stones are the greatest of greats with treasured tales of a priceless past.
While science will tell us that the earth took millions of years to make these diamonds, history will tell us that one remarkable man in his lifetime made them legends: Harry Winston.
---
Harry Winston, the King of Diamonds
Harry Winston's life makes quite a story – one filled with kings and queens, movie stars and maharajahs. In a stage play worthy of Broadway's best, jewels took the starring role; a calling for jewelry metamorphosed into a passion. Harry Winston once stated fondly, "Ever since I was quite young, jewels have fascinated me. I think I must have been born with some knowledge of them." While it is true that he did grow up working in his father's jewelry store, legend has it that his relationship with precious stones was the product of a sixth sense. There were many times when his first flash of intuition proved to be correct. For example, in 1908, when he was just 12 years old, young Harry Winston bought for 25 cents a green-stoned ring that he saw in a pawnshop window. Within two days, he sold the stone – a two-carat emerald – for 800 dollars.
This remarkable gift fed a one-of-a-kind talent. Harry Winston could assess the potential of a rough stone at a mere glance, instantly knowing which cut would be the best for it, and picture with certainty whether it would make one piece of jewelry or several. His relationship with gemstones was innate and insatiable. For good luck and inspiration, he often kept his favorite jewels in his pockets, and would be upset for days when he had to part with such cherished gems after they sold. His passion and intuition allowed him to transcend his humble beginnings to begin an iconic reign as the King of Diamonds, with a collection of jewels that rivaled royalty.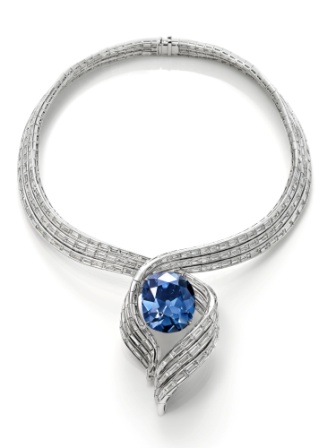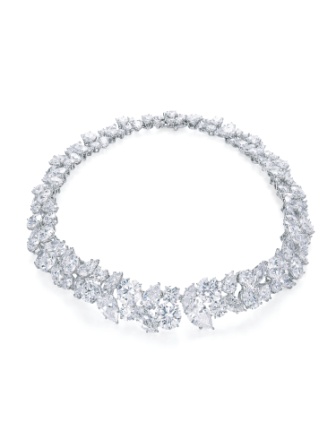 In 1932, Harry Winston set up shop in New York City, and over the years saw the best chapters of his life written in the city. The epicenter of electrifying excitement and timeless style, New York became an enduring muse that lent its glamour and freedom to Winston, who never stopped extolling the beauty of precious stones. In the 1960s, Harry Winston moved the Company to a beautiful townhouse on New York's iconic Fifth Avenue, where the Company's corporate and creative headquarters are still based today. What better address could there be for his Company devoted to creativity and built on a dream come true?
So many of the world's most beautiful jewels are part of the Company's history that it is impossible to list them all. There are the Lesotho; the Jonker; Vargas; Star of Independence; and Portuguese; The Westminster Tiara, belonging to the Dukes of Westminster and decorated with the famous Arcot diamonds; and the Taylor-Burton, a stunning 69.42-carat pear-cut diamond given to Elizabeth Taylor by Richard Burton; and the most famous diamond in the world, the Hope Diamond, a 45.52 carat deep blue stone now on display in the Harry Winston Gallery at the Smithsonian Institution in Washington, D.C. Undoubtedly the most enigmatic and coveted of all gems once belonged to Louis XIV, has appeared on royal scepters and necklaces, adorned more than one royal favorite and dazzled around many a lady's throat. In 1958, Harry Winston donated the Hope Diamond to the Smithsonian as a gift to the American people, to help them "learn more about precious gems." To commemorate the 50th Anniversary of this historic donation, in 2010, The House of Harry Winston unveiled a new temporary setting for the gem, entitled Embracing Hope, which is currently on display at the Smithsonian.
A dynamic and enterprising man, he managed right from the start to convince bankers to finance the purchase of estate jewelry, even going so far as to offer the pieces themselves as collateral for the loans. Harry Winston treated each of them with devotion. "Each gem showed to me was like a friend, unique and unforgettable." And such friends! Harry Winston acquired the Vargas – then the world's sixth largest uncut diamond at 726.60 carats – a few days after it was discovered in Brazil, in 1938. The Jonker, weighing 726 carats in the rough, was cut into a fabulous 125.35-carat oblong diamond. Harry Winston knew how to extract the essence of each gem he acquired during his career. For example, in 1968, he bought, the Lesotho, a 601-carat uncut diamond, from which eighteen stones were born, the largest weighing 71.73 carats. Aristotle Onassis gave another of these, a 40.42-carat stone to Jacqueline Kennedy in an engagement ring.
Sure of his choices, confident in his instinct and business sense, Harry Winston earned the nickname, King of Diamonds, as he built a collection of jewels that rivaled royalty. He was a one-man personification of the quest for the exceptional.
Exceptional Design
Creating brilliant jewels from precious stones, as nature supplies them, is an extraordinary art unto itself. As with their predecessors for centuries past, the modern jeweler must possess an innate feeling for design, as well as a sound technical knowledge of precious stones and metals.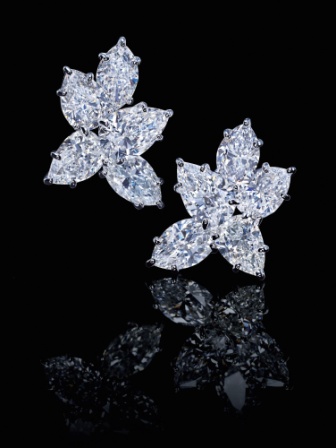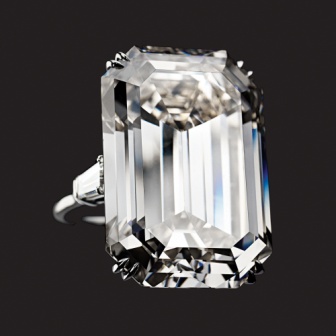 Legendary jewelry designer Ambaji Shinde used to say he was mesmerized by the freedom Harry Winston gave him: "He encouraged me to use as many diamonds as I wanted […] and to push beyond any limits." The designer came to the Company, from India, in 1962, and served as the head designer at the House until he retired in 2001. Along with Mr. Winston, Mr. Shinde had the talent to translate his ideas and sensations into images, and the images into jewelry that would change the course of fine jewelry design. Mr. Shinde left behind an extraordinary collection of sketches just waiting to be transformed into incredible jewels, and a unique understand of jewelry that continues to inspire Winston designers today. Pioneering new approaches to jewelry design, Mr. Shinde and Mr. Winston instinctively knew how to present gemstones to reveal their full brilliance, and invented a style in which the stones took the starring role. To bring Mr. Shinde's designs to life, Harry Winston invented flexible, three-dimensional, near invisible mountings. These innovations revolutionized gem setting by combining movement and form. With these mountings, the diamonds seem to come alive. The incredibly light three-dimensional settings free the stones from heavy metal surrounds, allowing the stones to shine with unimagined levels of brilliance. A signature of the House's legendary designs, this gemstone driven style transforms fine jewelry into fine art, and the rare and unique quality that sets Harry Winston's collection apart from all others.
RED CARPET
Between the silver screen and all its stars, when it comes to Hollywood's true glamour and scintillating style, nothing sparkles like Harry Winston diamonds.
Revolutionizing modern red carpet glamour, in 1943, Harry Winston was the first jeweler to loan diamonds to an actress for the Academy Awards. Adorning Best Actress winner Jennifer Jones, Winston set a new standard for celebratory celebrity style. Hollywood glamour was forever changed. And a Jeweler to the Stars was born.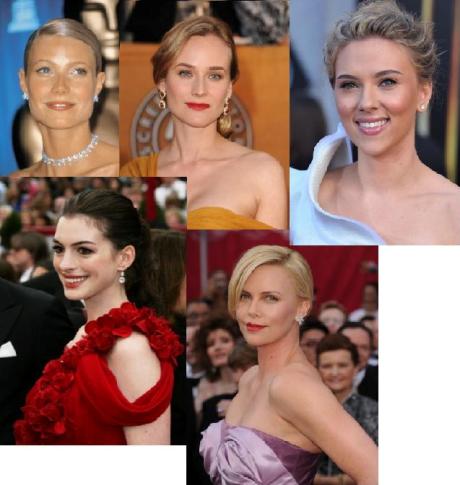 For more than six decades, Harry Winston diamonds have been an integral part of Hollywood's glamorous history. In 1947, Katherine Hepburn celebrated history by donning the 15th Century Inquisition Necklace on loan from Winston. In 2001, Halle Berry wore Winston's rare Pumpkin Diamond when she made history as the first African-American to win the Best Actress Oscar.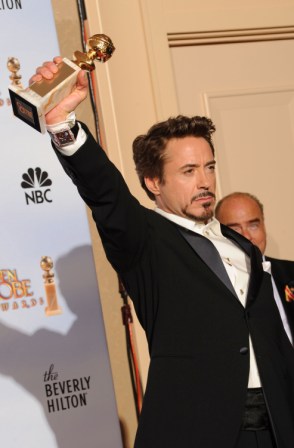 From Jennifer Jones to Jennifer Lopez… Sophia Loren to Scarlett Johansson… Marilyn Monroe to Madonna… Elizabeth Taylor to Angelina Jolie… generations of leading ladies have looked to Harry Winston for the ultimate in red carpet style. In Harry Winston, Hollywood's leading ladies have found their ultimate leading man.
"Talk to me, Harry Winston! Tell me all about it!" - Gentleman Prefer Blondes