If you pair hard work with compassion, you get a rough template for one of Los Angeles' leading business and civic leaders.When we were considering who to honor as our
Philanthropist Spotlight
for this issue, we wanted to celebrate a remarkable individual who has shown exemplary leadershipwhich extends beyond the corporate community—and into the community at-large. We wanted to celebrate a
powerful
man who symbolizes the biggest heart, the greatest drive and the deepest inspiration for many generations to follow; a man whose life's work has demonstrated outstanding civic and charitable responsibility, love of community, compassion for others, and above all, has a proven record of exceptional generosity. As a world leading entrepreneur and philanthropist, he has created a lifelong legacy that goes way beyond any boardroom. He is a man that leads by example and reminds us all that the spirit of "hard work" and "doing the right thing," is alive and well. He is
"A Man of Honor."
He is
John Edward Anderson
.
There is no more aspiring example of the
power
of commitment, compassion and tenacity than that of
John E. Anderson
.
Since moving from Minneapolis to Los Angeles in 1936 to play ice hockey for UCLA, Anderson fashioned a multifaceted career that has crossed many industries, as well as the non-profit field. He received a B.S. from UCLA, and MBA from Harvard Graduate School of Business (where he was a George Fisher Baker Scholar), and a J.D. from Loyola University School of Law.
Today, as president and sole shareholder of
Topa Equities, Ltd.
, Anderson currently oversees more than 40 wholly-owned subsidiaries in diverse industries such as agriculture, automotive dealerships, insurance, real estate and wholesale beverage distribution.
Unpretentious to say the least, Anderson has always lived with a strong value system. Although he could afford it, he does not believe in purchasing extravagant symbols of wealth like private jets or yachts. Instead he has always remained focused on a prodigious work ethic, rising early every day to get into the office by 8 a.m.
Over the years, Anderson has also devoted much of his time, energy and resources to philanthropy. In 1987, the
UCLA Graduate School of Management
was renamed the
John E. Anderson Graduate School of Management
at
UCLA
in honor of Anderson's contributions to the School and University. In 1995, he received both the
UCLA Alumnus of the Year Award
and
UCLA Medal
.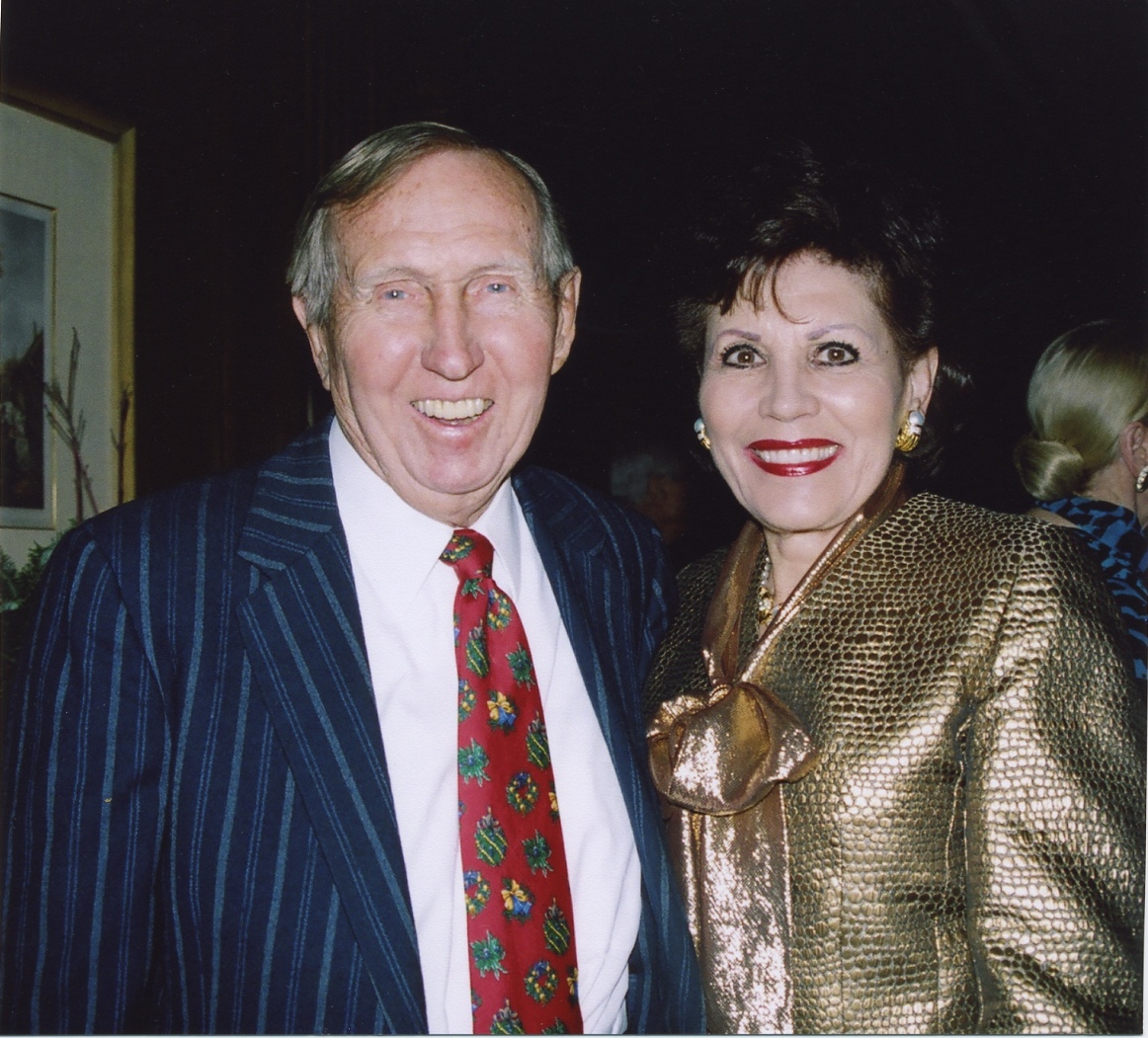 Together with his wife and fellow philanthropist,
Marion Anderson
, they have created the
Marion & John E. Anderson Foundation
and havedonated millions to charities including the
Children's Hospital Los Angeles
. As a past chairman of the
YMCA
of Metropolitan Los Angeles, a trustee and former president of
Saint John's Hospital and Health Center Foundation
and trustee of
Claremont McKenna College
, Anderson has also received numerous awards for his accomplishments and civic contributions. He was named
Southern California Entrepreneur of the Year
in 1987,
Outstanding Individual Philanthropist
on National Philanthropy Day in 1988 and
Master Entrepreneur of the Year
in 2002. In addition to receiving the 2003 Business Hall of Fame as
The Business Person of the Year
, he was awarded the 2004
Humanitarian Award
by the National Conference for Community and Justice.
In an exclusive interview,
John E. Anderson
shares his views on—
success, power, life
and his lifelong commitment to
philanthropy
.